DJ Mixes / dancefloor All Mixes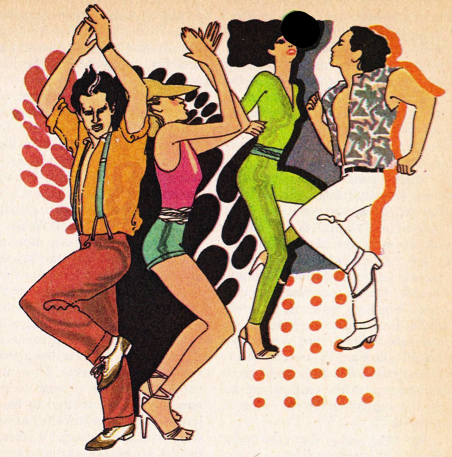 the Return of the Classy Dancer
Dust off your white suit and bow tie for a new classy dancer mix to celebrate the new "Back to Business" album.
Tracklist:

Bottin feat. Lavinia Claws - Roulez Jeunesse
Mousse T., Lovebirds - Do Anything
Birdee - Tonight
Joey Negro - Stomp Your Feet (Hot Toddy Remix)
Phil Gerus - She Is Wearing Her Black Boots Again
Das Komplex - Szlugi
Spiller, Hard Ton - Right Now (Dimitri From Paris & Dj Rocca Erodiscotique Dubstrumental)
Spirit Catcher - Superimposed
Pete Herbert - Hypnotize (Max Essa Remix)
Bufi - Manana (Moullinex Remix)
Roy Blues - Pyramid
Paredes - Without Intermission
M83 - Road Blaster (Lauer Remix) (edit)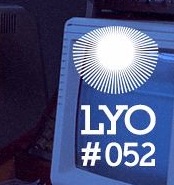 Les Yeux Orange Mix #052
Tracklist:

Keita Sano - The sun is shining
F3 - My Life
The Funk District - Right To Humanity
Napoleon - Moogie Wonderland
Peza - Neptune
Northern Tropic - The Antidote Is Your Mind! (Inst)
BG Baarregaard - Konur Og Karlar
Joey Dice - Puzzling Me (Yam Who rework)
Peter Visit - Wanna Dance
Andromeda Orchestra - Kano Line Dance
Simon Says - Paradis Fantastique
Daniel Grau - El Leon Bailarin (Ray Mang's Circus dub)
Ichisan - Mambo
Venice Beach - You Can't Stop Me (feat Shindu - Pete Herbert dub remix)
Diskobeistet - Trollet I Esken
Odahl - Out of Control (Justin Faust Remix)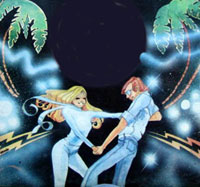 Classy Dancer IV
Just move to the music and enjoy yourself. Annoying others and misbehaving yourself means just asking for trouble. You might simply get bounced.Be ready to dance when you get on the dance floor. Don't stop or stand on the dance floor at any time. If you need to stop dancing, make your way off the dance floor. If you bump into any dancer, do not stop dancing but apologize (no matter who's fault). Always be polite with other dancers.
Tracklist:

Visti and Meyland - Leave Your Worries (Sportloto Delta Mix)
Julian Sanza - Fired Up (Toomy Disco Remix)
Telephones - Kanal
Downtown Party Network - Get A Life
the Mythical Beasts - Communicate (Alphabet City remix)
Daco - Drip Dry (YamWho remix)
Space Ranger - Nightmoves
the Backwoods - Breakthrough
Ilija Rudman - See (Martin Brodin Remix)
Mushrooms Project Present Soupaczar - So Mr Leary (Richard Sen Remix)
Reverso 68 - Well Heeled
Rotciv - Classic Age
Hot Toddy - Slave To You
Maximilian Skiba feat. Snax - Fire Dance (Ray Mang Remix)