DJ Mixes / electro All Mixes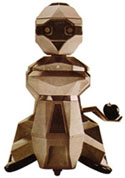 Icey Hot
Some of the coldest, most darkest Italian flavored tracks from my 2006 purchases. Lights off please while listening.
Tracklist:

Topo & Roby - Under the Ice (Inst.)
Rekid - Ill Discotto
White Light Circus - Rocket Ride (Extended mix)
Skateb-rd - Flashes in the Night
Kerrier District - 110 bpm
In Flagranti - New And Non-Lubricated
Marcell Giorani - Narcos
Woolfy - The Warehouse (Lee Douglas remix)
Les Umins - Star De La Nuit (Home And Garden's Modern Living Mix)
Chateau Flight - Baltringue
Spirit Catcher - Galactik Flies
Putsch '79 - Doin It (Major Swellings Full Trommis Miks)
Optimus - Voodoo Sandwich
Munk & Chlo- - Ce Kul (Francisco Rmx)
Wind - Luxury
Lontano - Laser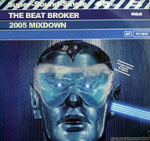 2005 Mixdown
Mixing down my personal favorite dance tracks of the year. Most were released in 2005, the rest were new to me! Featured on
de:bug podcast
July 14th.
Tracklist:

Roboterwerke "High on Tech"
Break 3000 "Disco_7"
Turntablerocker "Ttr.oy Dub"
Michoacan "Dancing in the Dark"
DJ T "Philly"
Silver City "Another Dimension" (Spirit Catcher Other View Mix)
M.A.N.D.Y. "Achaat"
Dan Berkson "Easy" (Original Edit)
7 Deadly Sins "Sloth"
Mr. Cisco "Classics"
Francisco "Moon Roller" (Extended Mix)
Jean Winner "Kick me to tasmania"
Boogie Corporation "Lay the Funk Part I"
Nick Chacona "Meso Loco"